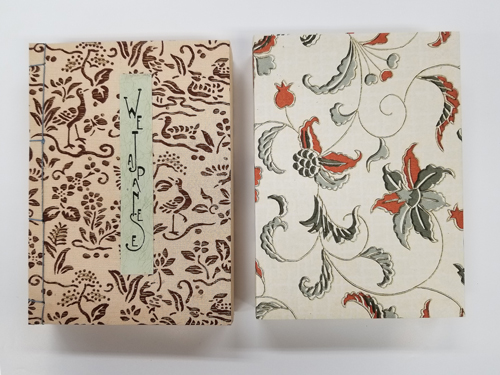 About We Japanese
The official title of the book is "We Japanese, being descriptions of many of the customs, manners, ceremonies, festivals, arts and crafts of the Japanese besides numerous other subjects."
This comprehensive Japanese culture guidebook written in English was first published in 1934 by Shozo Yamaguchi.
Shozo is the second son of Zenichiro Kanaya, the founder of Kanaya Hotel (est. in 1873), and he married the first daughter of Sennosuke Yamaguchi, the founder of Hakone Fujiya Hotel (est. in 1878).
Shozo first had a unique idea to answer many questions from his hotel guests about Japan by giving brief descriptions on the hotel's menu cards. At the guests' request, he compiled the cards in a book and published "We Japanese" Book 1 in 1934 followed by Book 2 in 1937 and Book 3 in 1949. After Shozo's death in 1944, his successor Kenkichi Yamaguchi combined the three books and published "We Japanese – Combined Edition" in 1964.

Preface of Book 1 by ShozoYamaguchi (1934)
It is now 28 years ago that I began to manage the Fujiya Hotel at Miyanoshita. During these years the many thousands of guests from overseas who have done me the honor of staying at the Fujiya Hotel must have asked me so many questions concerning the various Japanese customs, festivals and the daily life of our people. In order to satisfy their natural curiosity, I conceived the idea some years ago of giving a brief printed answer to these questions on the back of the hotel menu cards so that all our guests might profit from the information.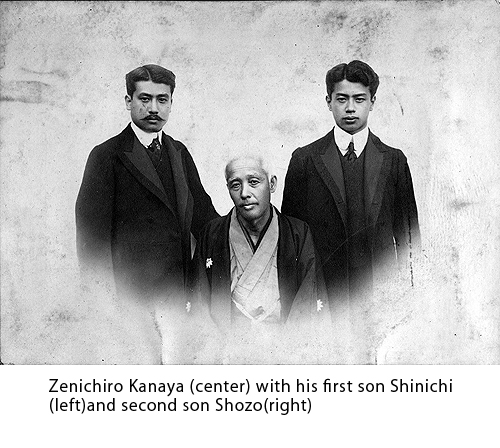 I am happy to say that the idea proved immediately successful, to such an extent in fact that many of our guests have asked me to supply them with a complete set of the menu cards for their reference, intellectual as well as gastronomic. In the course of time, however, this complete set of menu cards became too bulky so that I was constrained to seek some other solution. This I found in the happy idea of publishing the description in question in book form, so that the guests might keep them for handy and convenient reference in their libraries, for themselves and their families. Such a book, said many of my guests, would also provide an ideal souvenir of their stay in Japan. This book has therefore no pretentions to nobility of birth other than that, and no claim to prosperity other than that it has proved to supply a real need. In this I feel that its publication is justified. If it can supply, moreover, an added inducement to old guests to visit Japan again, and to introduce her charms to new guests, the book will have served just that purpose that I am optimistic enough to believe it may.

Shozo Yamaguchi (in 1937)
"We Japanese" stocked in the Kanaya Hotel History House
In late 1960s, a number of unused "We Japanese – Combined Edition" books were given to the Kanaya Family in Nikko by the Hakone Fujiya Hotel. The books have been carefully stored for over 50 years. They are still in a good condition today. Some parts of the content are not appropriate as the information regarding today's Japan; however, the book provides non-Japanese readers necessary background for understanding Japan and its people. It is also valuable as an antique and suitable as a souvenir from Japan.
"We Japanese – Combined Edition " Structure and Contents
The total number of pages of the combined edition is 591. It contains 414 subjects; each covered in one or two pages. It uses many black-and-white illustrations drawn and some unsharp photographs taken in the old days.
Categories (part) :
National / History and Legendary/ Artistic, Aesthetic and Poetic Tastes of Japanese / Japanese
Characteristics, Superstitions / Customs / Festivals / Religions / Drama, Dance / Sports and Games / Fine
Arts, Porcelains, Products, Industries / Sundry / Oddities / Proverbs / Shrines and TemplesSubjects (part): (under the category – Artistic, Aesthetic and Poetic Taste of Japanese)
Moon Viewing, Tea Ceremony, Ike-bana, Insect Hearing, Bonsai, Bonkei, Incense Burning, Japanese Poetry
"We Japanese – Combined Edition " Available in Four Combinations
Each combination is a set. Specify A, B, C or D when ordering.

Inquiry and Ordering:


Kanaya Hotel History House


1-25 Honcho, Nikko-shi, Tochigi-ken, Japan 321-1434
Email: info@nikko-kanaya-history.jp Website:nikko-kanaya-history.jp
(Please use contact form)